This website uses cookies to track and improve the visitor experience.These cookies do not hold any personal data.
Learn more
Sharma Williamson
Sharma Williamson is comprised of professional and fully qualified chartered surveyors supported by a highly skilled administration and secretarial team.
Our surveyors have over 50 years experience in all aspects of commercial property and because we are conveniently located on the Bradford/Leeds border, we are ideally located to serve our clients quickly and effectively.
Our team is just a phone call away!
Practice Update
"Sharma Williamson are pleased to have recently agreed lettings on 2 retail units in Bradford in the City Centre and on Wakefield Road. After a period of marketing (prolonged due to the Covid 19 pandemic) we are pleased to report we are seeing an upturn in demand for retail units. If you have any similar units you wish to market, please contact us to discuss"
Featured Property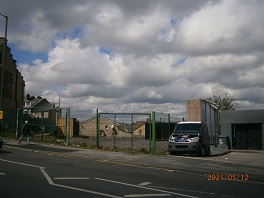 Yard at 424 Great Horton Road , Bradford
TO LET (SUBJECT TO VACANT POSSESSION) Secure yard area extending to 0.15 hectares (0.38 acres). Prominent main road location. Access gate to Great Horton Road. No Business Rates payable (subject to qualifying conditions).
© Copyright Sharma Williamson. All Rights Reserved.