This website uses cookies to track and improve the visitor experience.These cookies do not hold any personal data.
Learn more
Sharma Williamson
Sharma Williamson is comprised of professional and fully qualified chartered surveyors supported by a highly skilled administration and secretarial team.
Our surveyors have over 50 years experience in all aspects of commercial property and because we are conveniently located on the Bradford/Leeds border, we are ideally located to serve our clients quickly and effectively.
Our team is just a phone call away!
Practice Update
"Sharma Williamson were delighted to have been involved (on a joint agency basis) in the sale of an extensive works complex situated on Neville Road (extending to 96,627 sq ft). After a short period of marketing the premises were sold off an asking price of £1.75m to a local company. Please contact us if you are looking to market similar properties"
Featured Property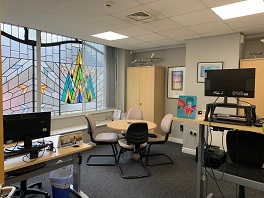 15/17 North Parade (1st floor), Bradford
TO LET (EITHER BY ASSIGNMENT OR NEW LEASE) Modern office accommodation extending to 85.5 sq m (924 sq ft). Currently used as a modern call centre with sizeable director's office. Further accommodation at 2nd floor level also available.
© Copyright Sharma Williamson. All Rights Reserved.